Causeway Cribs: Abby Jovanovic
Where is your Causeway Solutions home office located? How long have you been there?
I work in Slidell, LA. I've been here since May of this year
What is unique about your home or location compared to the homes of the rest of the company?
I'm pretty sure I'm the only person to live on the Northshore
What is your favorite thing about your home or location?
My cats, Winnie and Edgar, are here!
Location Analysis
Causeway team meeting topics often involve our pets, and with Abby mentioning her cats as the favorite thing about her home, we decided to investigate information about pets in her neighborhood.
This map layer looks into spending on pets per household down to the census block and Abby's neighborhood spends an average of $609 per year on pets, which is lower than the country's average of $729 per year.
We also see that neighborhoods near Abby are near the country's average, as well as both above and below the average. The nearest neighborhood below the average spending rate spent only $400 per year, while the nearest neighborhood above the average spending rate spent almost $1,000 on pets per year.
Further investigation shows the breakdown of spending per year. For instance, in Abby's neighborhood, 37% of spending was on pet food, 30% was on veterinarian services, 20% was on supplies and medicine, and 13% on pet services.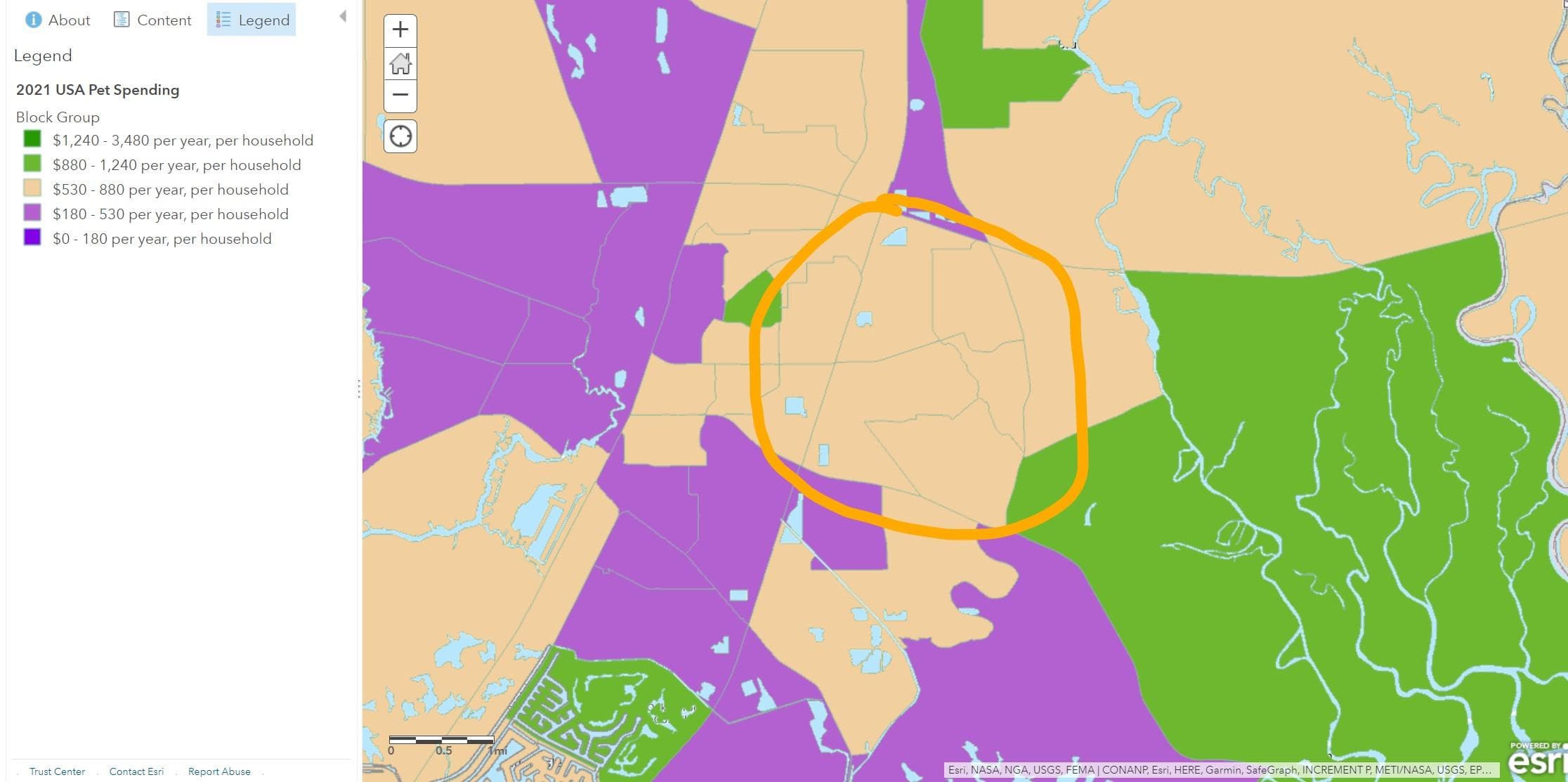 Ready to learn more? Contact Causeway Solutions to get started!