Causeway Cribs: Chris McNulty
Where is your Causeway Solutions home office located? How long have you been there?
My home office WAS the laundry room of the house for the previous owners. (We moved laundry to the basement). It's located at the far end of the house and has a door to the garage. The upside is that it is the right size and is located as far as possible from the daily chaos. The downside is that it's the primary entry point for the kids when they go in and out. We have been in this house since 2017. The 4 years we have been at this location is the longest time Rocco has had in one place in his life.
What is unique about your home or location compared to the homes of the rest of the company?
I used to be the northernmost Causeway Crib...but unfortunately, Matt stole that from me.
What is your favorite thing about your home or location?
We found this house while Trick-or-Treating with the kids. The area we lived in when we rented wasn't conducive to trick-or-treating because it was on a major road. We found this neighborhood trick-or-treating and loved it because there were so many kids playing and parents out and about. The kids can play easily, and we don't worry so much about crossing the street or even riding bikes in the street.
Location Analysis
Chris' story about moving to different places had us looking into the geographic mobility of others in Chris' neighborhood and neighboring areas.
His area specifically actually has far lower mobility than the national average as well as the areas around him, with only .5% or 20 people having lived in a different state one year ago.
With those 20 people, all of them have come from the southern region.
In the areas around Chris, those who have lived in a different state have lived in several regions including the South, the Midwest, the West, and the Northeast.
Furthermore, 7.5% or 328 people in the area have lived in a different house within the state.
Along with having the lowest percentage of the population who has lived in a different state a year ago, Chris' area also has the lowest percentage of those who have lived in a different house within the state.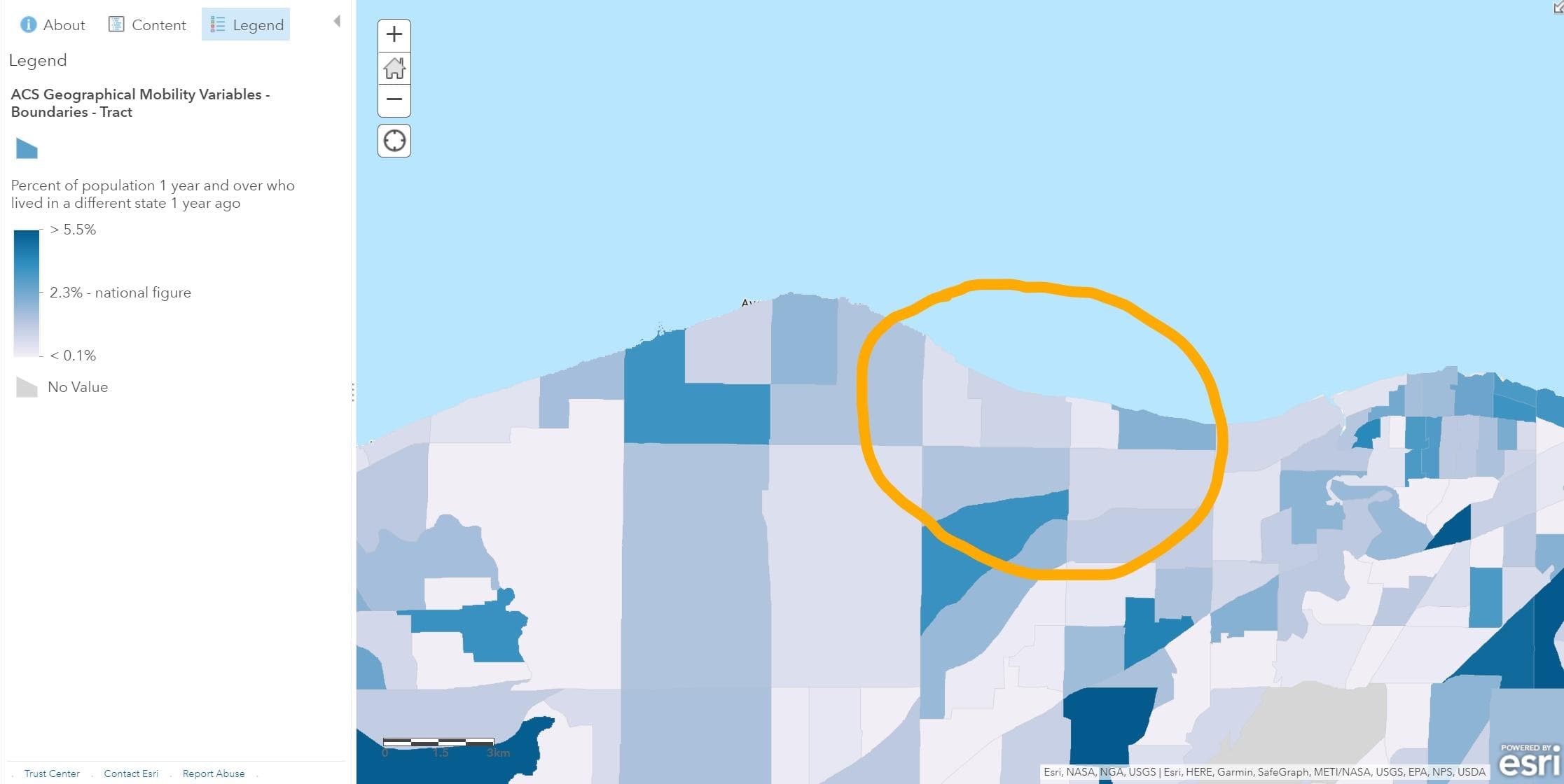 Ready to learn more? Contact Causeway Solutions to get started!