Causeway Cribs: Gera Carstenson
Where is your Causeway Solutions home office located? How long have you been there?
I've lived in Florida for 4 years.
What is unique about your home or location compared to the homes of the rest of the company?
I'm located near TPC Sawgrass which is a golf course known for their famous island green on the 17th hole.
What is your favorite thing about your home or location?
My favorite thing about where I live is that I am a short bike ride away from the ocean, which encourages family to visit often.
Location Analysis
Being in Florida, we couldn't help but see what we could find out about the local beaches! Searching for information, we found information from the Florida Department of Environmental Protection concerning beach access points for the public.
There are 21 public beach access sites all within about a 20-minute bike ride from Gera's neighborhood.
Only one site has full access with parking, 5 have full access, and a majority 15 have only limited access, referring to the access that the public has to the beach depending on the land
Also included in this data are extra tidbits including inclusions of boardwalk trails, handicapped parking availability, restroom availability, covered shelter availability, and more
16 of these sites explicitly allow pets, but none of the sites near Gera have any covered shelters, so looks like Gera and her family will definitely be embracing the Sunshine State whenever at a nearby beach.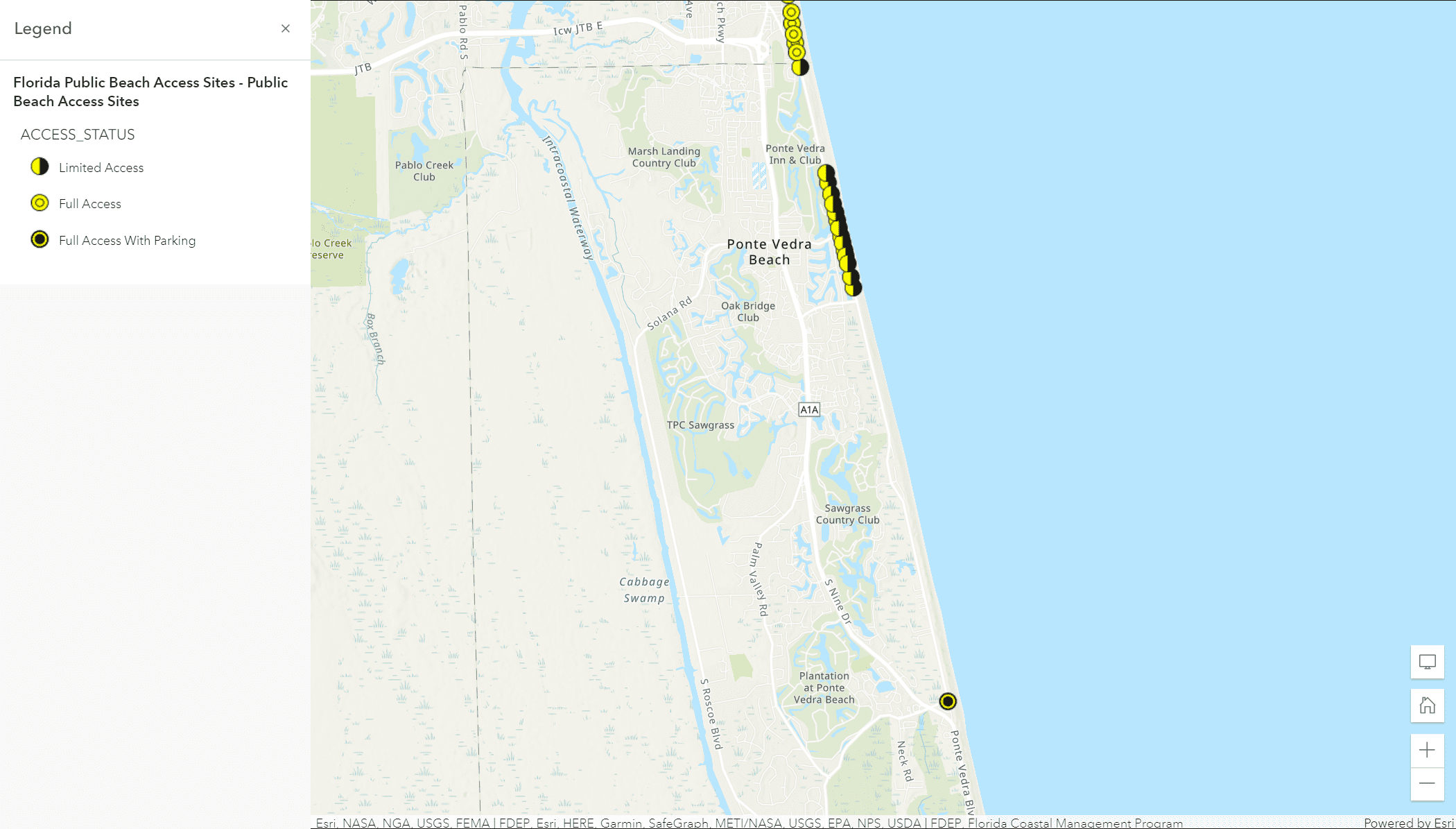 Ready to learn more? Contact Causeway Solutions to get started!