Causeway Cribs: Joel Cochran
Where is your Causeway Solutions home office located? How long have you been there?
Tucked away in the Shenandoah Valley of Virginia. I was born here and went to college here. We moved back to the area in 2000.
What is unique about your home or location compared to the homes of the rest of the company?
The predominant feature of our living space is a regulation-sized Diamond pool table.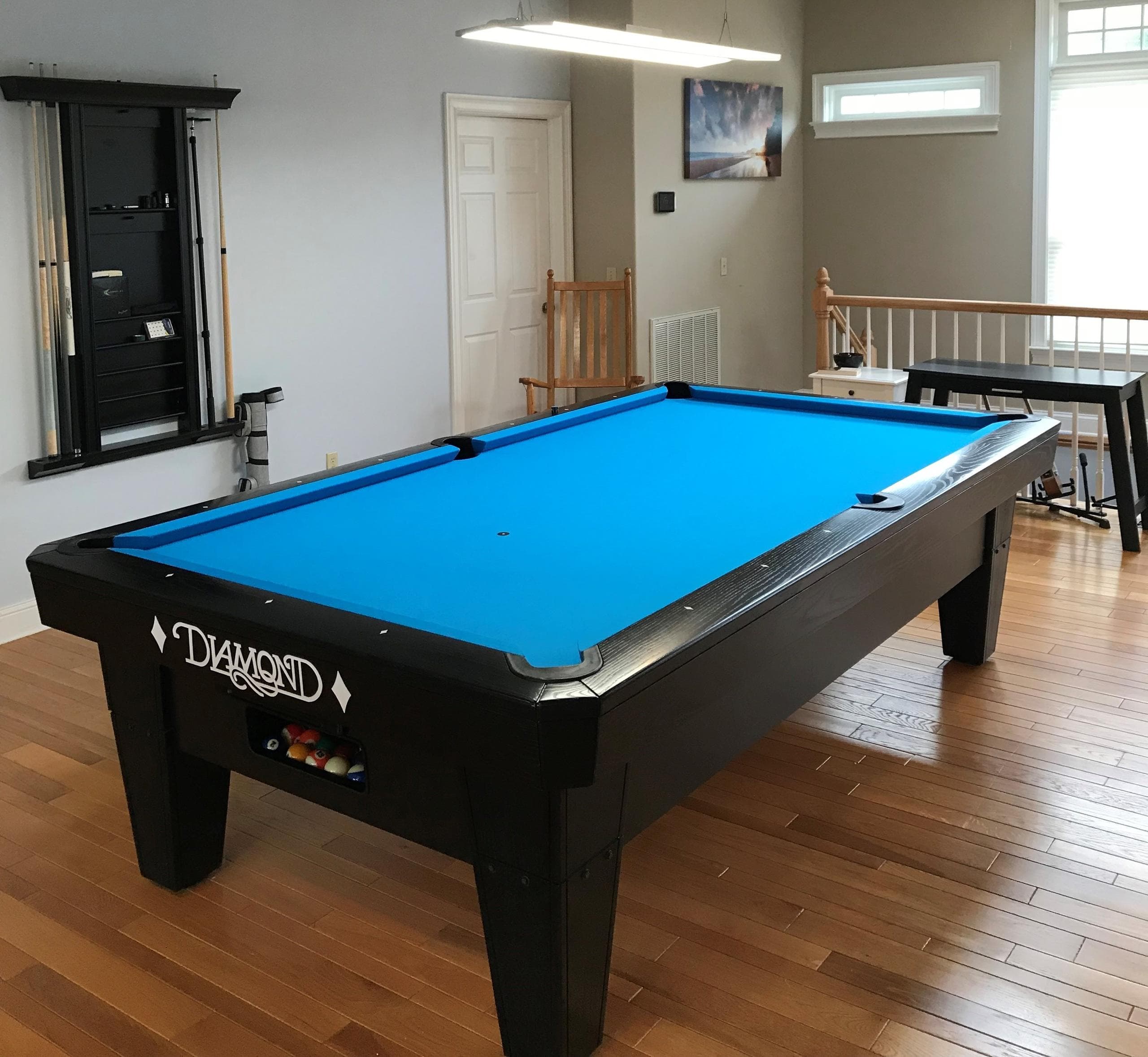 What is your favorite thing about your home or location?
The Valley is just a beautiful place year-round! It has the best of both country and small city lifestyles. Great people, great food, and plenty to do – a true hidden gem.
Location Analysis
Since Joel is our VP of Technology, we couldn't pass up the opportunity to analyze the internet connectivity of his area.
The internet connectivity percentage in his area is definitely better than the national average, with only 8.3% of households not connected to the internet compared to the 14% national average.
The areas around his neighborhood also have similar low percentages of internet non-connectivity ranging from 6-9%, making it the most connected area in the county!
The surrounding areas with high percentages of households with no internet access, the darker areas on the top half of the map, make sense when considering the surrounding areas of parks, trails, and more.
The layer also allows us to break the percentages down to raw household numbers, showing that 105 households have internet access without a subscription and 288 households without internet.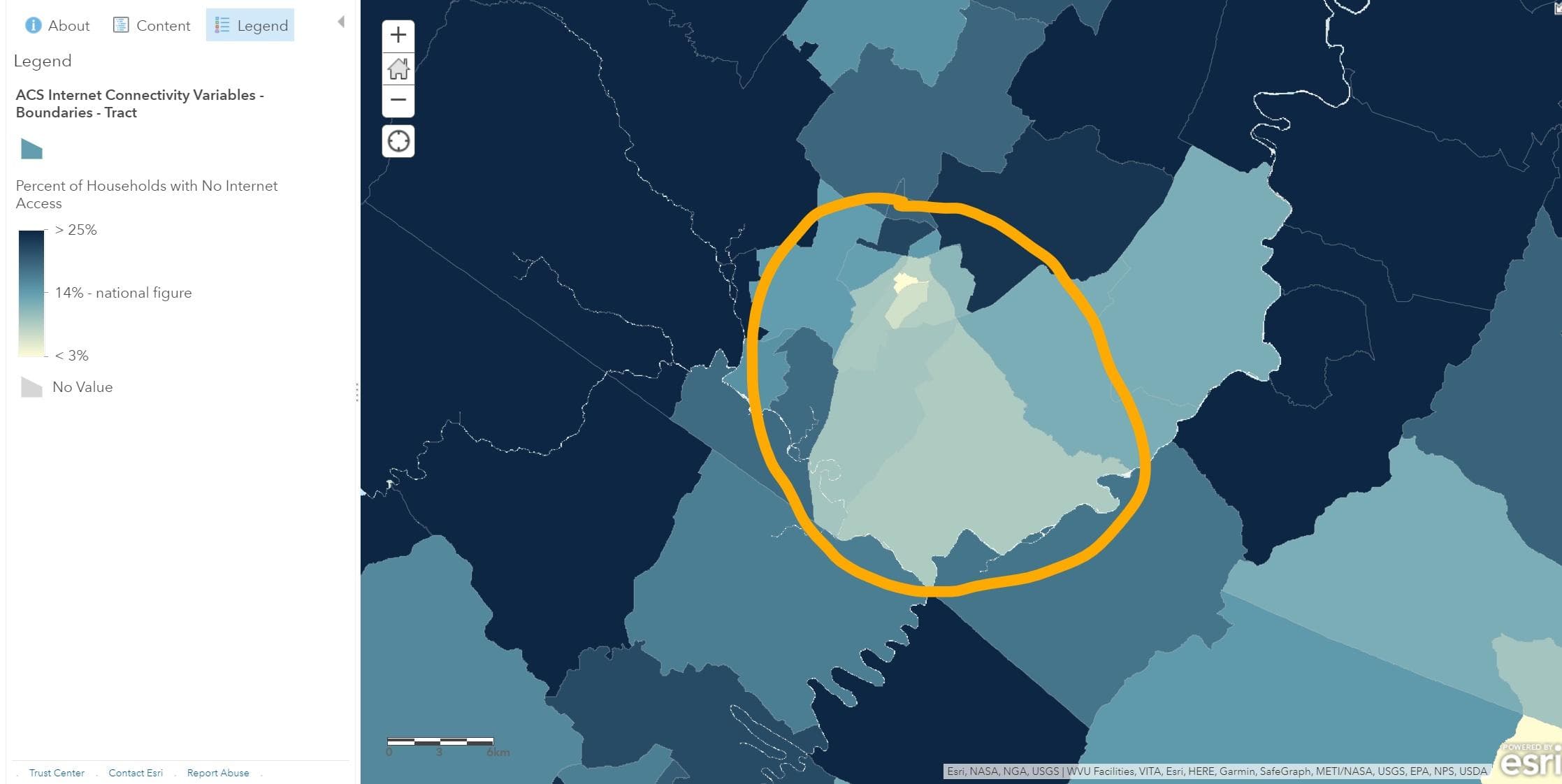 Ready to learn more? Contact Causeway Solutions to get started!