Causeway Solutions March Madness Update
Out of our 14 participants, there is not one bracket left with all their Final Four selections remaining; but everyone does have at least one. 7 have 3 picks left, 5 have 2 remaining, and 2 are watching their company bragging rights slip away with just 1 Final Four pick remaining. 8 of our brackets still have the champion pick remaining in contention – Kentucky was the most common choice that has already been eliminated. The remaining champion picks are Gonzaga (3 brackets), Arizona (2), Duke (2), and Kansas (1).
In looking at out three participant groups based on NCAA basketball knowledge, the "moderate" group is leading the way in current points, along with the greatest potential for total points. John McCleland, is our current leader with 83 points, and the overall moderate group has a mean score of 71.4.
Out of the self-described "low knowledge" group, Abby Jovanovic recovered from a rough first day and has moved all the way up to 2nd place overall with 80 points. With an interesting strategy that included the birthplaces of fictional literary characters, Abby could pull out an overall win if the Arizona Wildcats can win it all.
Lastly, our "experienced" players have demonstrated that a little knowledge isn't always a good thing. Although this group has a narrow lead over the inexperienced group based on the current score, the mean maximum total points for this group is a paltry 111.5 versus 128.3 and 143.3 for the inexperienced and moderate experienced groups, respectively.
The tightest race maybe for the "battle of the bad," as Bill Skelly and Therese Mulvey each have just 1 Final Four team remaining and a maximum total points that cannot exceed 90 – apparently their shared bold prediction of a UConn Final Four appearance was not a good decision.
Stay tuned for more analysis of the Causeway Solutions NCAA bracket challenge!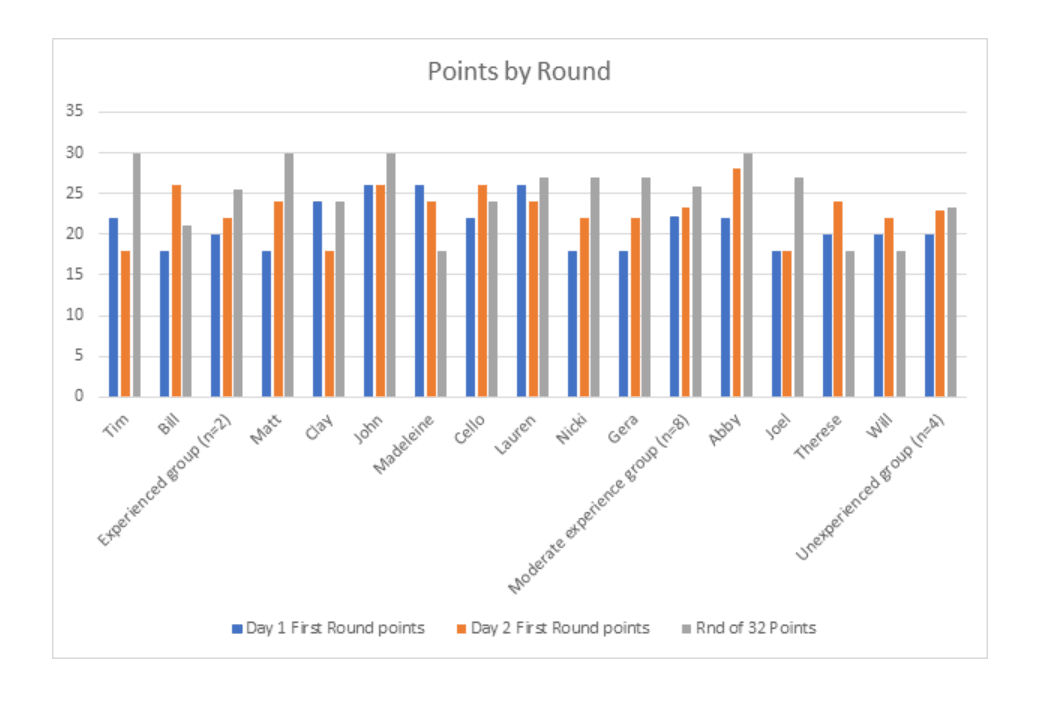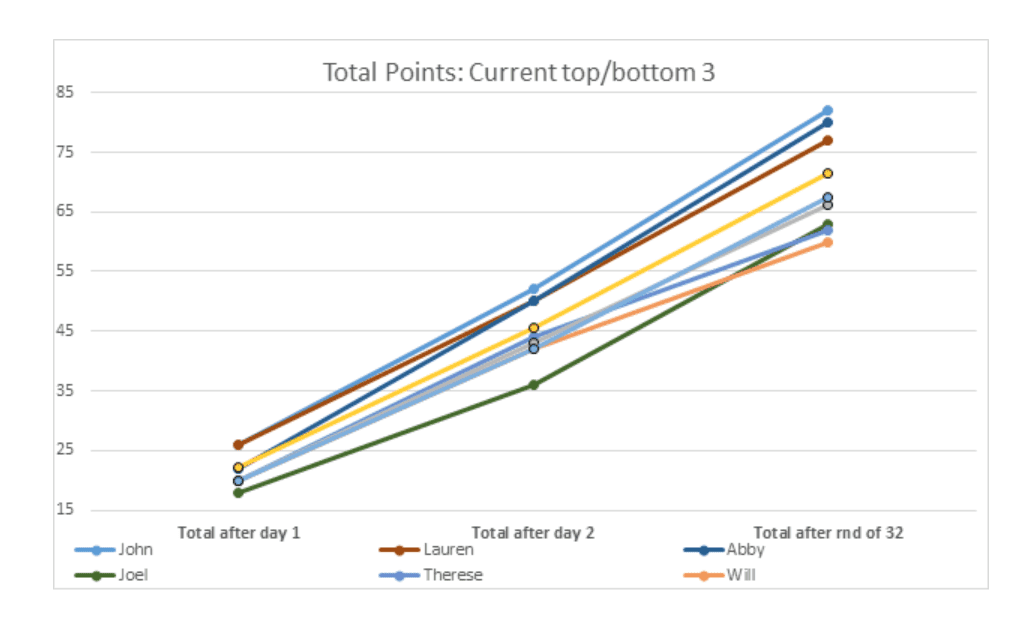 To learn more, visit Causeway Solutions to get started!