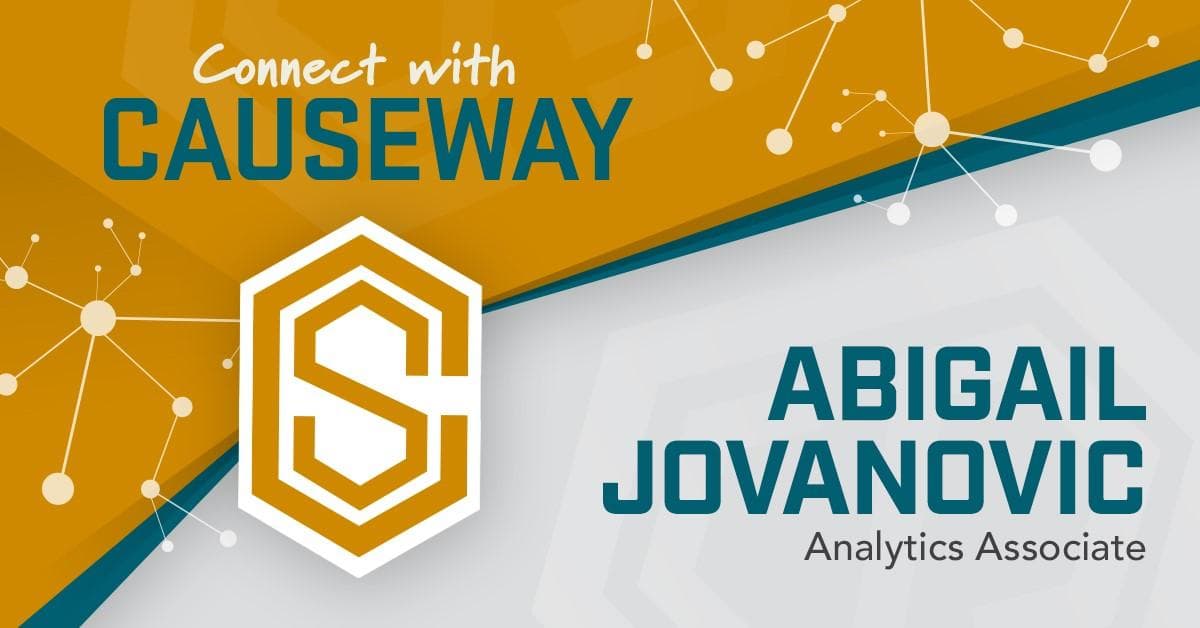 How long have you worked at Causeway?
I have been at Causeway for a tiny smidge over 2 months.
What would you say you do here?
I mainly play around in SQL and Excel.
What is your most memorable experience at Causeway?
Definitely the most memorable experience was getting to meet everyone in person in the office during June.
Do you have a spouse? Children? Pets? Plants?
I have 2 cats, Winnie and Edgar. They are perfect. I adore them.
Where did you grow up?
Slidell, LA
Where do you live and what is one thing you love about it?
I just moved back to Slidell after being away for 7 years. I am hoping to move to Baton Rouge in the fall.
What do you like to do when you are not working?
I like playing video games and watching tv and movies with my family. I love old noir films and crime dramas. I also am currently knitting a blanket.
Did you take up any quarantine hobbies, and, if so, did you stick with them?
Oof! There were a lot… I got into playing a lot of Animal Crossing and other video games, drawing, painting, scratch art, digital art, graphic design, needle felting, crocheting, and loom knitting. I still play video games and loom knit. I'm hoping to get back into crocheting as well.
Where is the next place you plan to travel for fun?
My sister, cousin, and I are hoping to travel to Forks, WA, to fulfill our Twilight-era dreams.
Ready to learn more? Contact Causeway Solutions to get started!