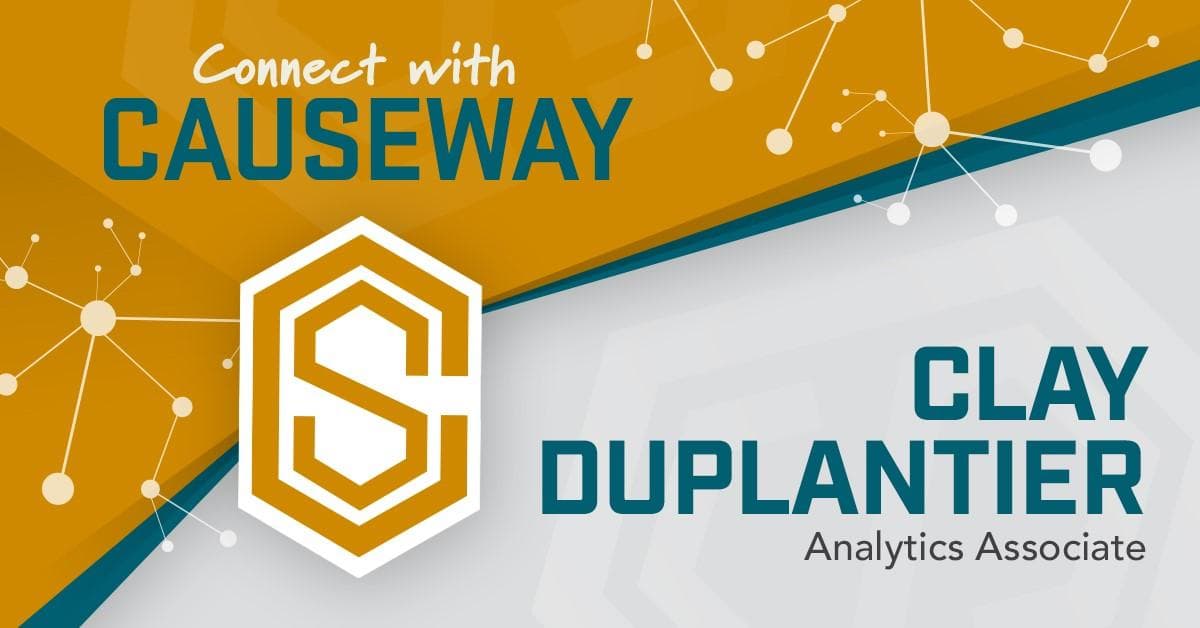 How long have you worked at Causeway?
I have worked at Causeway Solutions for about 2 months now.
What would you say you do here?
I help the team with anything they need whether it's creating dashboards, creating universes and grids, or simple research on a specific topic.
What is your most memorable experience at Causeway?
Meeting most of the team in person after a month of only seeing everyone over video chat was my most memorable experience so far.
Do you have a spouse? Children? Pets? Plants?
My girlfriend and I have two bunnies, Bean and Kiwi.
Where did you grow up?
New Orleans
Where do you live and what is one thing you love about it?
I live right outside of New Orleans which I love because of the easy accessibility to the culture and cuisine without having to deal with the troubles of living in the city.
What do you like to do when you are not working?
I like to hang out and watch movies with my friends, play video games, and occasionally play sports.
Did you take up any quarantine hobbies, and, if so, did you stick with them?
I started to read more books during quarantine and have kept up with it since.
Where is the next place you plan to travel for fun?
I've been to Disney World over 20 times but probably Disney World.
Ready to learn more? Contact Causeway Solutions to get started!