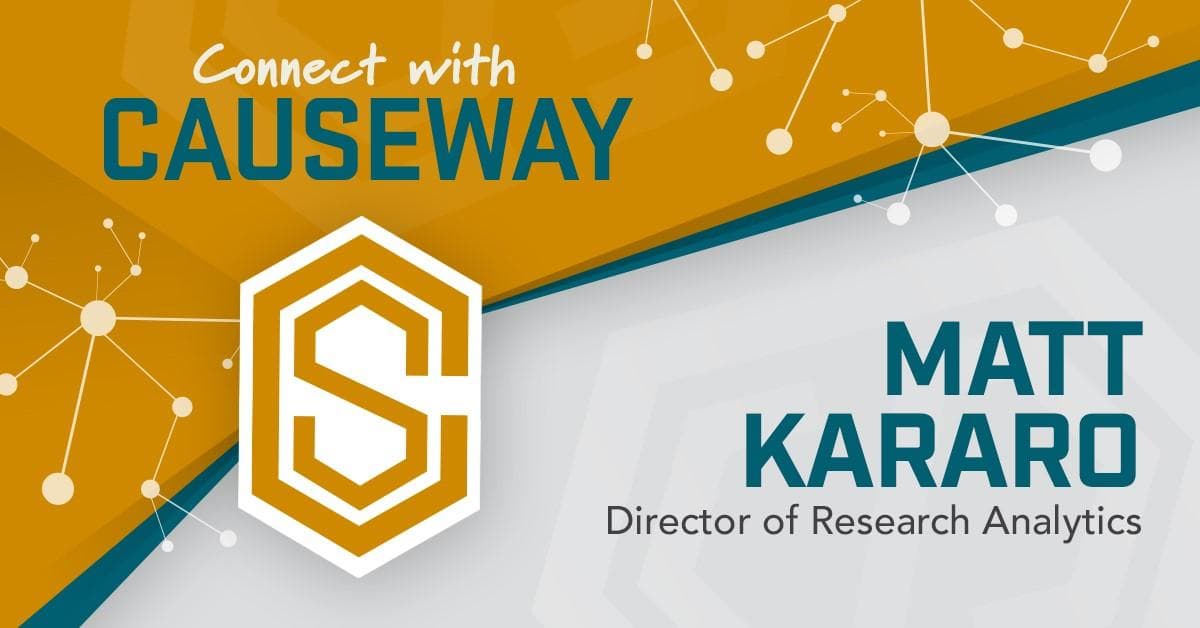 How long have you worked at Causeway?
Almost four months already!
What would you say you do here?
I am the Director of Research and strive every day to make our VP of Analytics' life easier and build the best analytics and research team.
What is your most memorable experience at Causeway?
I love TEAM LUNCHES! Really though, I can't wait to meet everybody in person, and since I started so recently and work remotely, I want to confirm everybody is real and not a figment of my imagination.
Do you have a spouse? Children? Pets? Plants?
All of the above. My wife's name is Alex, my daughter's name is Addy, our pets are Norah (dog) and Endora (cat) (they both came with those names but they go so well together!), and we live on a ~5 acre hobby farm, so we have six chickens and lots of plants including peach trees, apple trees, cherry plum trees, hazelnut trees, elderberries, blueberries, honeyberries, raspberries, blackberries, and so much more that we try to keep up with.
Where did you grow up?
I grew up in the northwest suburbs of Chicago (GO Bears and Cubs).
Where do you live and what is one thing you love about it?
I live about seven miles outside of Westby Wisconsin, and it is a beautiful area. It was never glaciated during the last ice age, so the terrain is more similar to Appalachia than the Midwest. Oh, and Westby has an amazing gastropub that makes great homemade desserts.
What do you like to do when you are not working?
After work, I usually wind up doing hours of chores and projects around our hobby farm, but besides that I enjoy grilling meats and spending time with my cute family.
Did you take up any quarantine hobbies, and, if so, did you stick with them?
I tried making a sourdough starter but did not take care of it enough to keep it alive. Thankfully, I spent more time prioritizing taking care of my baby daughter…
Where is the next place you plan to travel for fun?
Breckenridge, Colorado in August for my friend's bachelor party, but the Causeway Solutions trip to Nashville will also be fun.
Ready to learn more? Contact Causeway Solutions to get started!