Connect With Causeway: Strategic Matrix Segmentation – From Politics to Shopping
Audience segmentation is key for fine-tuning marketing strategies. The Causeway Strategic Matrix identifies target audiences that can be persuaded to avoid wasting ad spend. Tune in as we explore the power of the Strategic Matrix whether in politics or shopping.
See an example of the Strategic Matrix: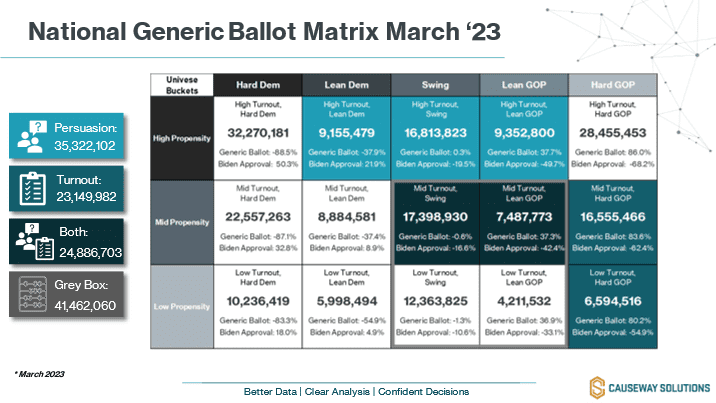 Want to learn more? Contact us to get started!