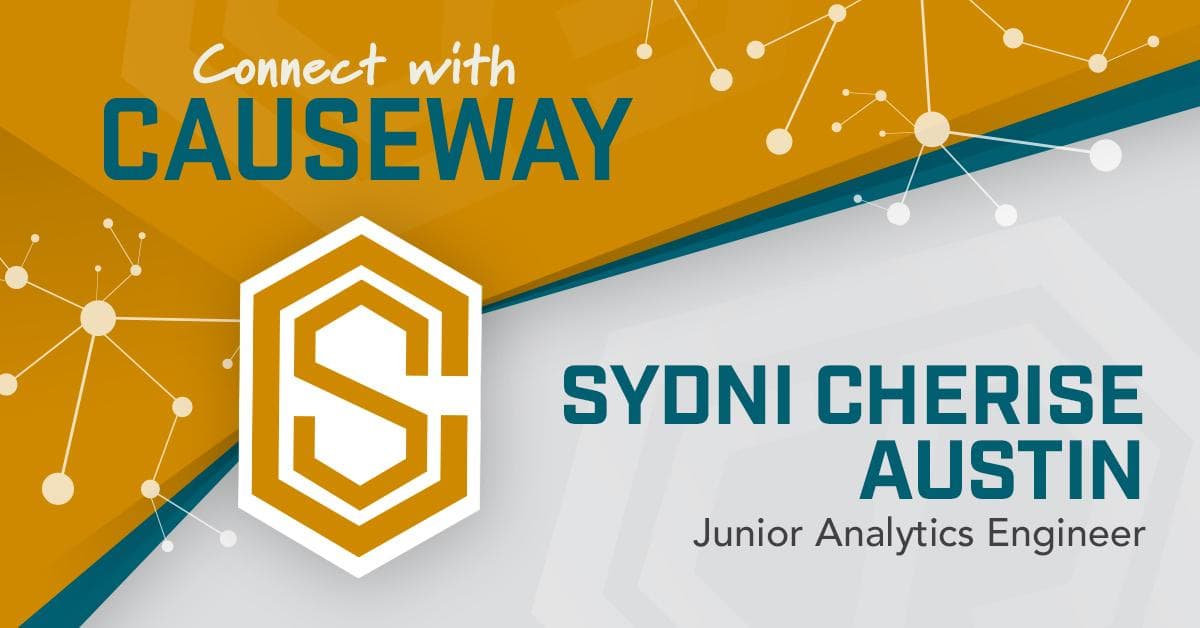 How long have you worked at Causeway?
I have worked here for almost 3 months, about 10 weeks.
What would you say you do here?
I am a junior-level cloud data engineer responsible for assisting ETL operations and a software engineer-in-training.
What is your most memorable experience at Causeway?
We had a great full team meeting with lots of snacks! I am easily won over with snacks.
Do you have a spouse? Children? Pets? Plants?
404 ERROR: the page you are looking for cannot be found.
Where did you grow up?
I have lived in too many places to pick!
Where do you live and what is one thing you love about it?
New Orleans has the best food overall out of the places I have been.
What do you like to do when you are not working?
I am usually working on learning more skills for work. I also enjoy horror movies.
Did you take up any quarantine hobbies, and, if so, did you stick with them?
Practicing healthy cooking habits has been a large part of my post-quarantined life.
Where is the next place you plan to travel for fun?
I would like to visit Canada.
Ready to learn more? Contact Causeway Solutions to get started!