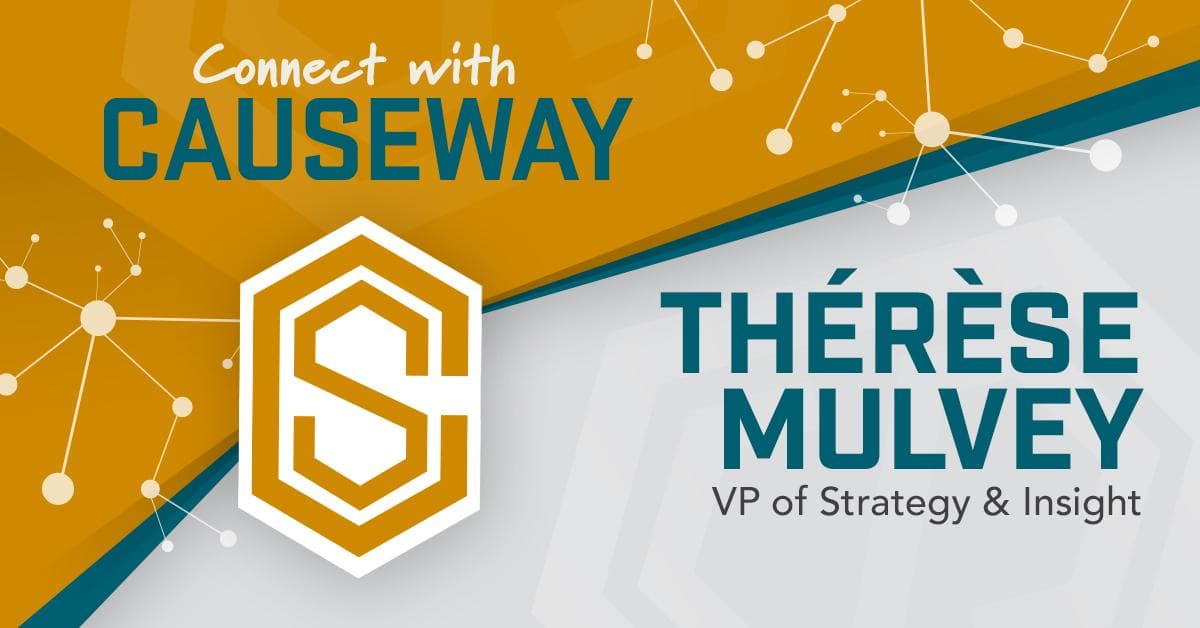 How long have you worked at Causeway?
9 months.
What would you say you do here?
All the things no one else wants to do plus marketing, strategy and a little bit of organization.
What is your most memorable experience at Causeway?
That I started a new job in a pandemic and 9 months later I still have not met any of my team members!
Do you have a spouse? Children? Pets? Plants?
I have it all…..one husband, two daughters, one dog, one cat and two horses, lots of plants.
Where did you grow up?
Mishawaka, IN and Woodbury, CT – 10 years in each.
Where do you live and what is one thing you love about it?
North Granby, CT – I love being outside, and it is beautiful here while still not too far from the ocean as well as NYC and Boston.
What do you like to do when you are not working?
Garden, walk, watch movies, eat good food and travel.
Did you take up any quarantine hobbies, and, if so, did you stick with them?
Yes many and no none.
Where is the next place you plan to travel for fun?
California
Ready to learn more? Contact Causeway Solutions to get started!