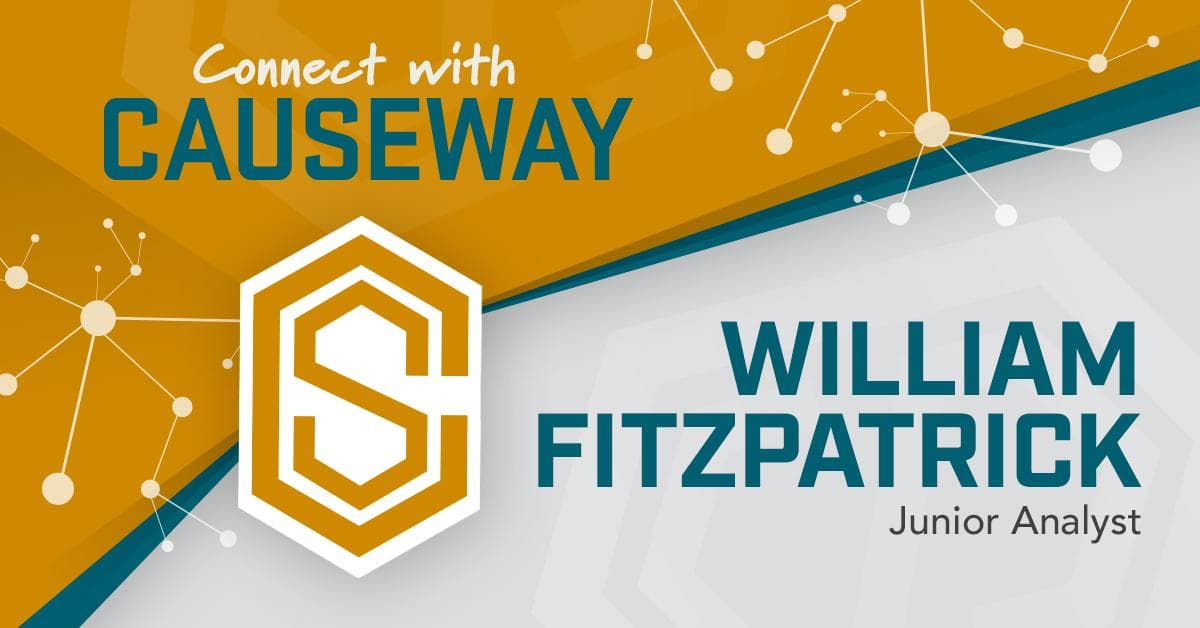 How long have you worked at Causeway?
Almost 3 years now.
What would you say you do here?
I analyze raw data and distill my findings into actionable information for our clients.
What is your most memorable experience at Causeway?
I witnessed two grown men almost fight each other over yard sign placement while working with the Ralph Abraham campaign for LA governor.
Do you have a spouse? Children? Pets? Plants?
I somehow have a girlfriend. No, no, and do fake plants count?
Where did you grow up?
New Orleans, LA
Where do you live and what is one thing you love about it?
I recently moved to downtown New Orleans, I'm enjoying the walkability of everything.
What do you like to do when you are not working?
Golf, biking, kayaking, live music.
Did you take up any quarantine hobbies, and, if so, did you stick with them?
Unfortunately, no.
Where is the next place you plan to travel for fun?
Big Sky, Montana!
Ready to learn more? Contact Causeway Solutions to get started!