COVID-19: The Great Trend Accelerator
Over the past year, the coronavirus pandemic has accelerated many of the trends present in our society. Billionaires increased their collective net worth by more than a trillion dollars, working from home became the norm rather than the exception for many Americans, and the number of Americans moving from one state to another notably increased. According to the Postal Service's Change of Address requests, over 15.9 million people moved during the pandemic. There was also a 27% increase in temporary change-of-address requests from the previous year. Americans abandoned densely populated urban centers in the Northeast for Southern and Western states, fleeing onerous lockdown restrictions, high costs of living, and higher taxes.
The highest marginal individual income tax rate in California is 13% and in New York it is 9%. Is it any surprise Americans left these states for Texas and Florida, where no state income tax is levied? This trend is not limited to just individuals; large corporations are moving, too. Pinterest paid a one-time fee of $89.5 million to cancel its lease on a future office building in San Francisco, citing the shift to work-from-home due to the pandemic. Tech companies like Oracle and Hewlett-Packard have moved their headquarters into Texas. A realignment is happening right before our eyes; workers do not need to be in centralized tech hubs in Silicon Valley and New York City to be productive.
It is important to note who these workers are, as there is a clear class divide between those that can telework and those that cannot. According to a Pew Research poll conducted in October of 2020, 62% of workers with a bachelor's degree or more education say their work can be done from home. Only 23% of those without a four-year college degree say they can do the same.
In a national survey conducted by Causeway Solutions in March of this year, consumers were asked what "COVID behaviors" they intend to maintain. 40% of all respondents replied working remotely, and this is even higher for respondents between the ages of 18 and 44; 46% of that age group said they intend to continue working remotely. Other groups more likely to continue remote work are those with a university or post-graduate degree at 47%, and those with a household income over $100k at 52%.
The knock-on effects of this mass migration should be noted and studied. From February 2020 to February 2021, the median listing price for homes in the United States jumped from $310,000 to $352,500—an increase of almost 14%. The high-end housing markets in Florida and Texas have exploded. Affluent out-of-staters who have been forced inside for a year are paying cash to snap up larger homes in the $400k plus range. Others are taking advantage of low mortgage interest rates to refinance and stay put as well.
With such a large influx of new and mostly affluent potential voters, states that are attracting these new residents may start to see political winds shifting at the local level. We should take note of these states with the largest increases and decreases in population.
According to the US Census Bureau, these are the states with the biggest increases and decreases in population: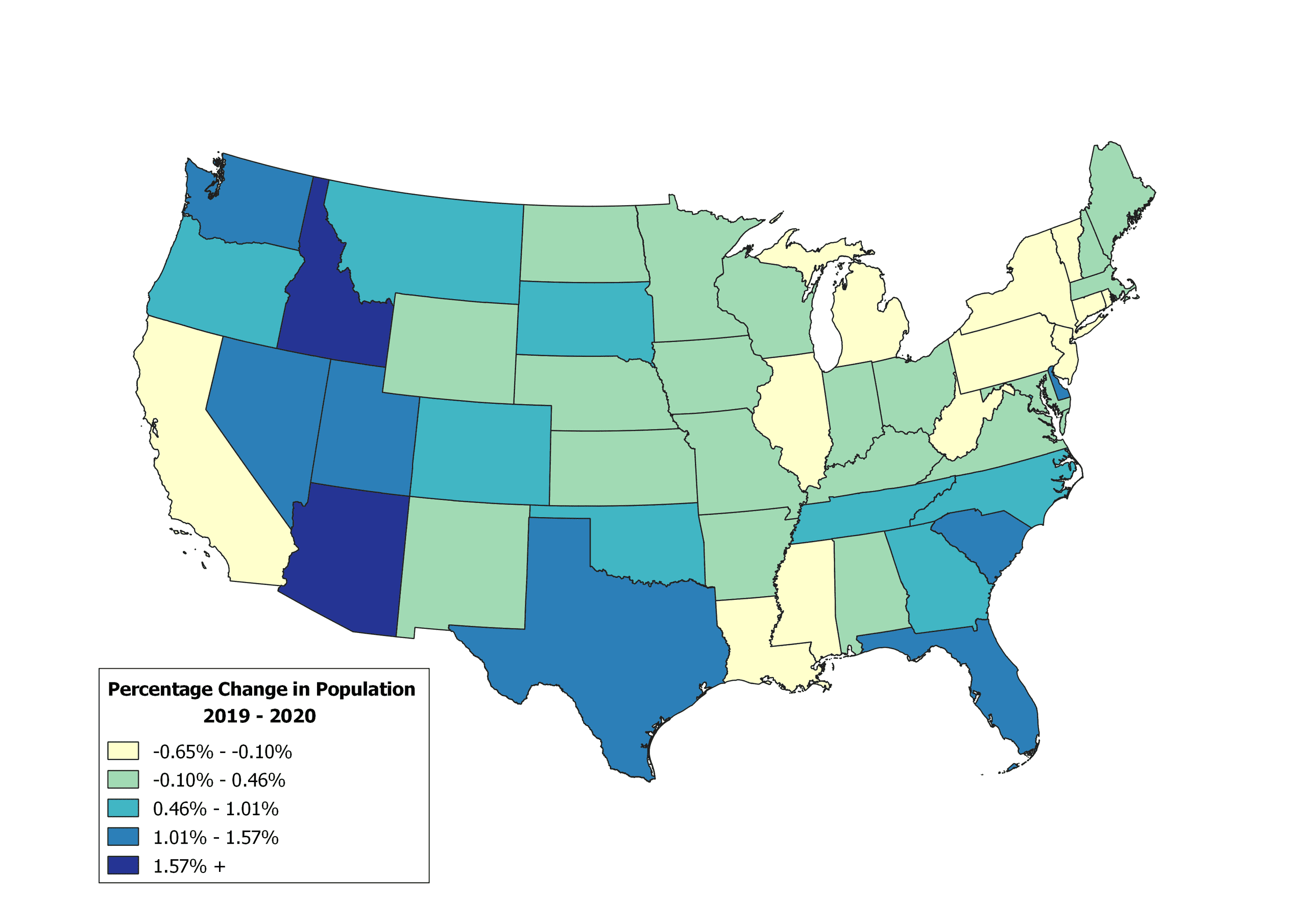 In 2020, the US House of Representatives will be reapportioning House seats to states based on their current population. The COVID-19 pandemic has accelerated the movement of Americans from denser, more urban states and will lead to these states losing representation in Congress. Based on the US Census Bureau's estimates, the biggest loser is New York, which will likely lose two US House Seats, while Texas looks to pick up three.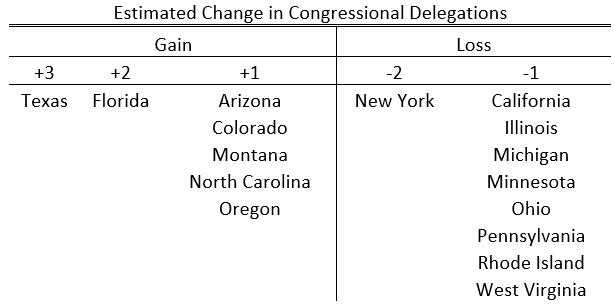 The coronavirus pandemic will continue to shape our lives well into the future. This mass re-organization of Americans will surely kickstart other trends that are yet to be revealed to us. This is one issue, though, where we will see the effects relatively quickly. State level politics will be affected by the influx of new residents in some of these states, and states that lost residents will see their influence wane at the Federal level. When the 2022 midterm elections come around, we'll have the opportunity to study just how much the political winds have shifted.
Ready to learn more? Contact Causeway Solutions to get started!