Healing Healthcare: Part 6: The Post-Mortem...How Did I Get Here?
An October 2021 report (Galvin, 2021) indicated that more than 18% of healthcare workers had quit since the start of the pandemic. I'm one of them, and this is my story.
The plan had been to wrap the Healing Healthcare series with the previous installment, Part 5: Health care messaging. It provided an overview of Causeway Solutions' work with new approaches to patient acquisition analytics and seemed to be the natural way to tie the series together in a nice conclusion. But the story just didn't feel complete to me; the prior six installments have crafted the narrative of modern healthcare's growth and the increased role of data analytics in the story – but there still seemed to be an un- question regarding the challenges that those in the healthcare industry are now facing. Covid-19 still casts a long shadow over the industry, and while many people now have a new appreciation for the "healthcare heroes" that continue to provide essential care for patients every day, the stories of staff shortages and burnout are piling up as well. I began researching the data behind this burnout and considered ways to tie it into a research-driven narrative. But then I realized that a personal approach seemed a lot more relevant.
As an athlete that spent most of my adolescence with a cast, brace, or crutches and could read my own X-rays by age 13 (it wasn't too hard – it was always broken), I was naturally attracted to medicine, especially sports medicine. I had seen plenty of orthopedic doctors, radiologists, athletic trainers, and other clinical professionals during my numerous trips on and off injured reserve lists, but there was one career path that really seemed to call me more than others: physical therapy. The recipe for a great physical therapist required equal parts of psychology, physics, engineering, exercise science, problem-solving, and science; all with a close and lasting interaction with patients that most other medical professions did not allow. Mid-way through high school, I was certain that this was the career choice for me, and my college options were quickly narrowed to those that would offer me a master's degree in physical therapy.
Seventeen years of clinical practice followed; first, in a small practice, then in a large healthcare system, as I gradually shifted from providing care every day to serving in a leadership role. Throughout this journey, I was always looking for a new way to maximize the value for patients. I didn't always recognize this as my goal…at first, it was just trying to think of ways to help my patients to recover just a little faster – back to work sooner or back to the field quicker. Only when I started to become more interested in healthcare management principles did I come upon Michael Porter's 2010 article "What is value in healthcare?", where he defined value as clinical outcomes divided by cost (not just money, but also time and resources). This article resonated with me more than anything I had come upon; quality and cost didn't have to be an "either-or" proposition. Clinical care can and should look to deliver the best care possible at the lowest cost – this seems simple enough. This spoke to me as a clinician and manager; getting patients "better faster" should benefit everyone involved. Unfortunately, the modern US healthcare system had not been designed to reward this approach. (For more of the messy details, see Part 3: Changing healthcare payments) While everyone talked about the evolution of a value-based healthcare system that would provide patients with preventative services and smarter care overall, the system was designed in such a way that this was an uphill battle with new surprises at every turn. For healthcare systems, patients, and payers that have slowly been moving in the direction of value-based care, March 2020 presented the biggest roadblock to date. As systems had to face challenges associated with "the new normal," the resulting fallout impacted strategic planning for healthcare at all levels.
While "the Great Resignation" has had a widespread impact on all industries, it is different for those working in healthcare. For most, choosing healthcare as a career is about more than just the pay, benefits, or hours. Working in healthcare is about being able to deliver help to those that need it. It's about providing care for those in dire circumstances. And it's about helping people to face hardships and providing hope. These ideals are ingrained in these roles and even before the pandemic, it was becoming increasingly difficult to balance the challenges of business operations and clinical care. As stated by Yong (2021), "Health-care workers aren't quitting because they can't handle their jobs. They're quitting because they can't handle being unable to do their jobs."
I realized that many of my growing frustrations with healthcare were not a result of Covid but were made much more obvious because of it. Over the past few years, I recognized many opportunities for healthcare reform to grow and evolve, but it just did not seem that most were ready. I had progressively found myself feeling like I was not able to accelerate these changes from inside the system as a clinician or as an administrator. This is in no way a slight against the system in which I had been working, it really was the case everywhere. The industry needed change ("healthcare reform" is a relevant topic on every election poll), but the action still seemed to be a way off. As a result, when the opportunity to join a growing data analytics company as the Director of Healthcare Insights presented itself in mid-2021, I joined the ranks of the 18% of healthcare workers and decided it was time for me to step away from direct healthcare.
So, that's how I got here. But where are things going?
First, I continue to have a tremendous amount of respect for all those who work directly in healthcare. In my mind, this extends beyond just those that provide patient care in hospitals and outpatient centers but also to every single person that works in the healthcare industry, whether that be in maintenance, accounting, or hospital administration. While the heroics of bedside clinicians should never be overlooked, the challenges that healthcare administrators have faced, while certainly different, are no less substantial. Healthcare operations didn't get to stop when the pandemic accelerated. Instead, every expectation and demand were amplified. Every policy and procedure needed to be revamped. Staff and patients needed constant education and re-education on every change. Hospital administrators faced this all with a very limited amount of information available to them. And so, while I needed to step back, I have the utmost admiration for those who continue to navigate those uncharted waters.
I hope that the healthcare industry will soon be given a chance to take a step back and use some newfound perspective to determine how to best move forward. Covid has made so many "worst-case scenarios" happen for health systems, whether that be regarding infection control, supply chain challenges, human resources and staffing, misinformation management, or so many other unforeseen circumstances. Despite these challenges these systems continue to move forward and learn about how delivering quality, compassionate care can remain the core tenet of their operations.
Although I am no longer providing that care myself, I hope to continue to help health systems rise above the chaos. I do not believe that the definition for optimizing value in healthcare has changed; quality and cost both remain the cornerstones of this equation. I place my trust in researchers, educators, and clinicians to remain vigilant regarding the quality of care. My role now affords me the opportunity to help systems utilize countless data sources to explore new ways to reduce costs. While this role may not have the obvious patient care benefits that I first desired when I began my healthcare journey, I appreciate the opportunity to help health systems move forward with a new future where all patients recognize the value of the care that they receive.
Tim Duer, PT, MBA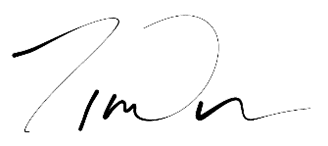 Physical Therapist
Director of Healthcare Insights
References
Porter, M.E. (2010). What is value in health care? New England Journal of Medicine, 363(26), 2477-2481.
Galvin, G. (2021, October 4). Nearly 1 in 5 healthcare workers have quit their jobs during the pandemic. Morning Consult. https://morningconsult.com/2021/10/04/health-care-workers-series-part-2-workforce/
Yong, E. (2021, November 16). Why healthcare workers are quitting in droves. The Atlantic. https://www.theatlantic.com/health/archive/2021/11/the-mass-exodus-of-americas-health-care-workers/620713/?utm_source=STAT+Newsletters&utm_campaign=49ab812eb4-MR_COPY_01&utm_medium=email&utm_term=0_8cab1d7961-49ab812eb4-151759045
To learn more, visit Causeway Solutions to get started!