Why Major League Baseball Lock Out Needs to End!
Major League Baseball is currently amid its second-longest work stoppage in history, only eclipsed by the heartbreaking 1994 players' strike that stole a Chicago White Sox and Montreal Expos World Series from fans. As we wait for negotiations to heat up along with the weather, Causeway Solutions and our philosophy of "Data Done Right" aims to add some fuel to the fire and use our internal research to show Major League Baseball owners that it is time to play ball.
As part of our monthly series "Instant Insights," we do surveys to ask consumers their opinions, likes, and dislikes. This month we asked people about their favorite sport to watch and compared it to our August survey about the same topic. On August 5th, 2021, during baseball season, 13% of respondents selected baseball as their favorite sport. In February of this year, 11% of respondents selected baseball. Averaging these two results gives us a population of 12% naming baseball as their favorite sport to watch. Based on the adults 18+ in the United States this represents a population of approximately 25 million BASEBALL fans.
To illustrate our point, we took the 25 million baseball fans and distributed them among 30 teams (giving us an average of 833,000 fans per team) waiting for the season to start. And if those numbers alone are not reason enough for owners to negotiate, we took an even deeper dive into the economics, since money talks.
We created an example of the importance of this situation. We used a rough estimate of the average price from a Dodgers spring training game in 2019 (about $30) (demand skyrocketed in 2021 for spring training tickets due to 2020 and Covid so we used 2019 as our baseline), and a typical spring training length (about 35 games to illustrate our point. Here is how the dollars add up. Home team gets the gate, so about 17 opportunities to cash in) At an average spring training of about 10,000 fans, this results in $5,100,000 of missed potential ticket revenue. To put that amount of revenue in perspective, 2018 rookie of the year and 2021 MVP (most valuable player) Shohei Ohtani had a salary of $3 million in 2021.
Lost team revenue is one potential motivating factor to bring owners to the negotiating table, but what about the potential impact on the spring training communities? According to our Instant Insights survey data from February 2022, about 80% of baseball fans, that is 20 million adults, plan on traveling somewhere within driving distance in the next 3 months—perhaps they would even take a road trip to watch some spring training baseball…if they could! An average spring training fan in 2020 spent $439 per day during a spring training visit, according to a study by Arizona State University. Assuming an average stadium capacity of 10,000 fans, that is nearly $4.4 million in lost revenue per DAY per TEAM for the spring training complexes and the surrounding areas! The following map created by Causeway Solutions shows the concentration of restaurants around the Minnesota Twins facility (Hammond Stadium), a typical facility in the Grapefruit League (capacity about 10,000), located in Fort Myers, Florida and the corresponding economic impact.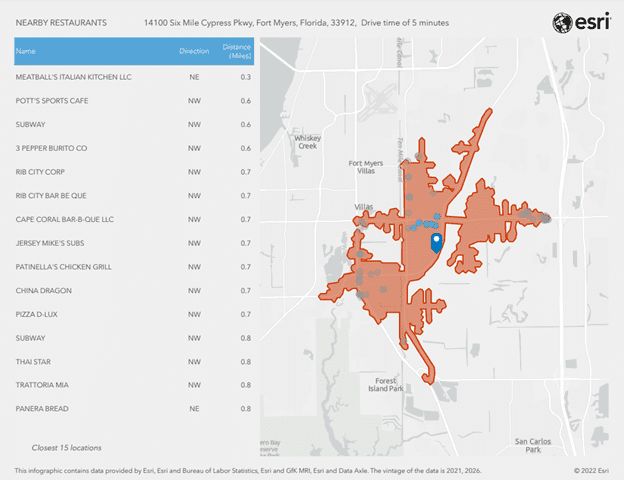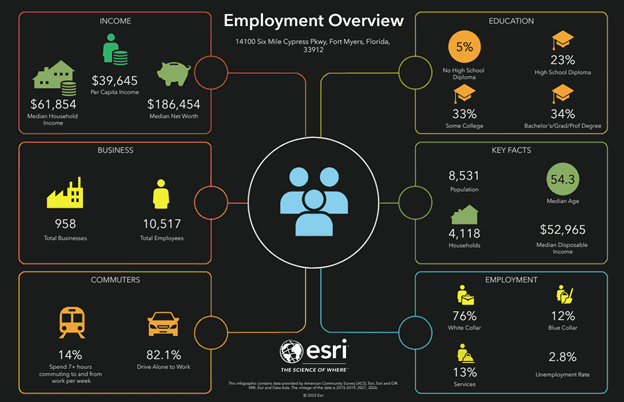 The service industry appears to be a key cog in the local economy, being the second largest employer in the area, and the map shows that there are 70 restaurants within a 5-minute drive of Hammond Stadium.
The data clearly shows a multitude of factors begging for baseball to batter up! A number of factors illustrate the importance of playing ball from pent-up demand for travel, a large population of avid baseball fans, and a willingness to spend a large amount of expendable income daily. Owners owe it to not only the fans and the players, but also to the spring training communities that have supported their teams for decades. Add to that today's economic struggles within the service industry in the past two years and it is clear; owners need to come to the negotiating table and end the lockout as soon as possible!
Our "Data Done Right" philosophy shows what diving deeper into an audience can do for baseball, what can it do for your business? Contact Causeway Solutions to find out!
To learn more, visit Causeway Solutions to get started!