Causeway Cribs: Sara Wyllie
Where is your Causeway Solutions home office located? How long have you been there?
My home office is in a nook in my living room in Covington, LA. I've been here for about a month.
What is unique about your home or location compared to the homes of the rest of the company?
My shelves are covered in LEGO.
What is your favorite thing about your home or location?
I love that there is a dog park right outside my front door.
Location Analysis
Given Sara just recently moved home offices, we decided to take the mobility map previously used in Chris' Causeway Cribs to look at mobility statistics from the southern end of the company.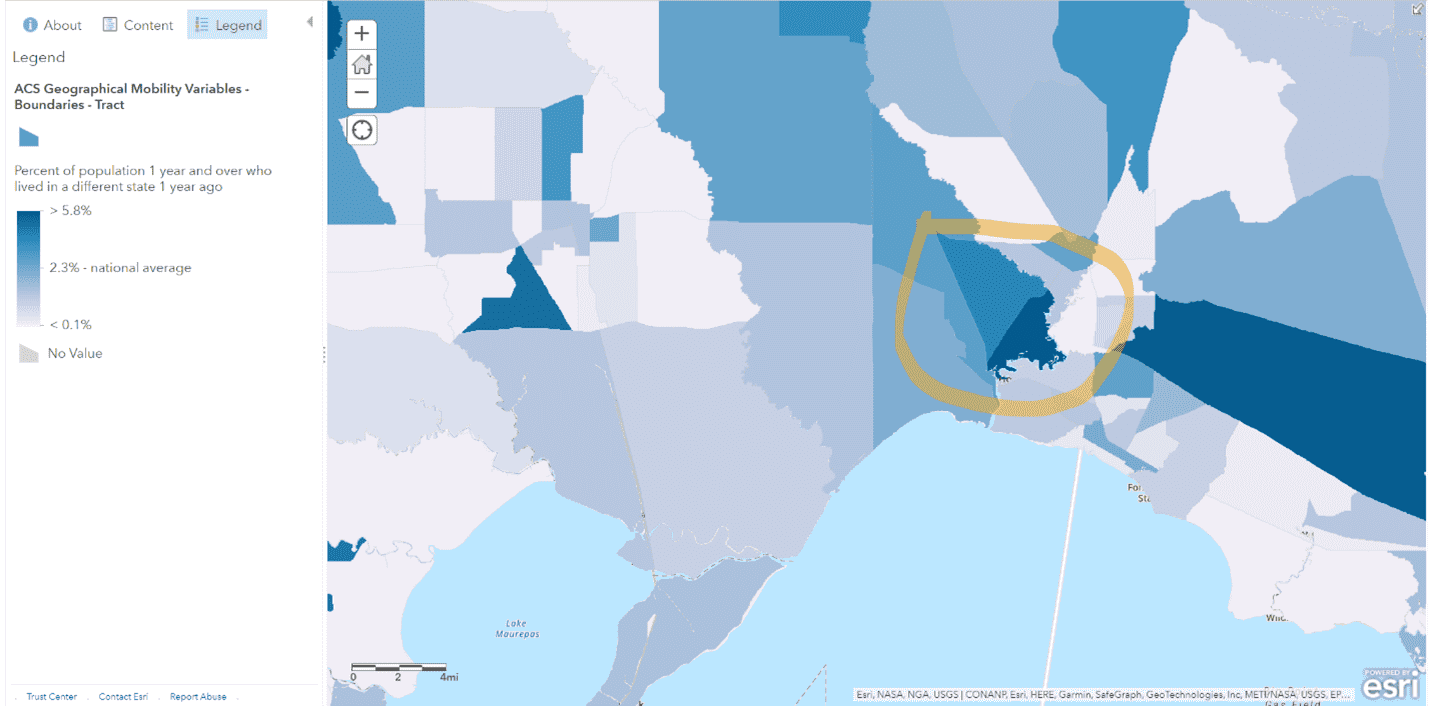 Sara's neighborhood has a higher percent of people who have moved to this location from a different state than the national average. At 7.4%, Sara's location is almost double the rate of the surrounding neighborhoods. It seems like this is a popular neighborhood for home office nooks.
While about two-thirds of the people in this area have lived in the same house over the last 12 months, about a quarter have recently moved here from a different location within the state, just like Sara did.
Among the people who have here from a different state, 76% were from another southern state while 24% came from a northeastern state.
For fun, we also did some research on the most popular toys in the country to see how Legos rank, and we found that Sara is not the only Lego fan! According to Premium Joy, 34 states ranked Lego sets as the most popular toy of the state, so Sara is not the only one with Lego covered shelves.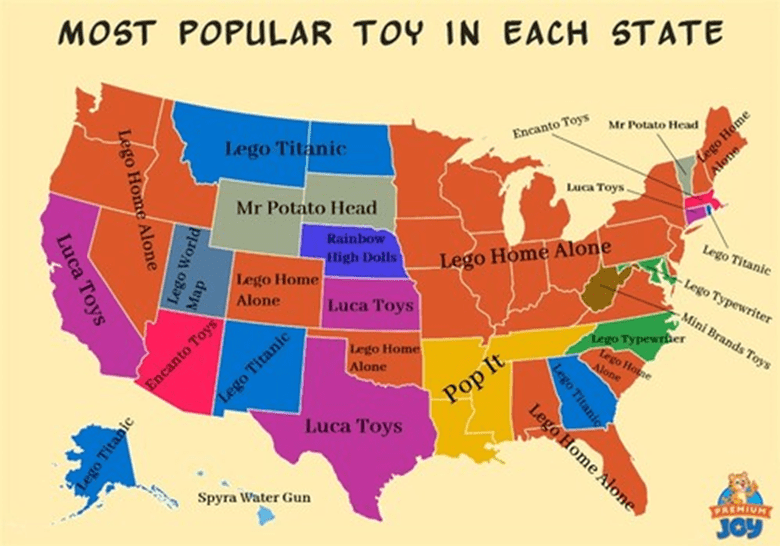 Ready to learn more? Contact Causeway Solutions to get started!